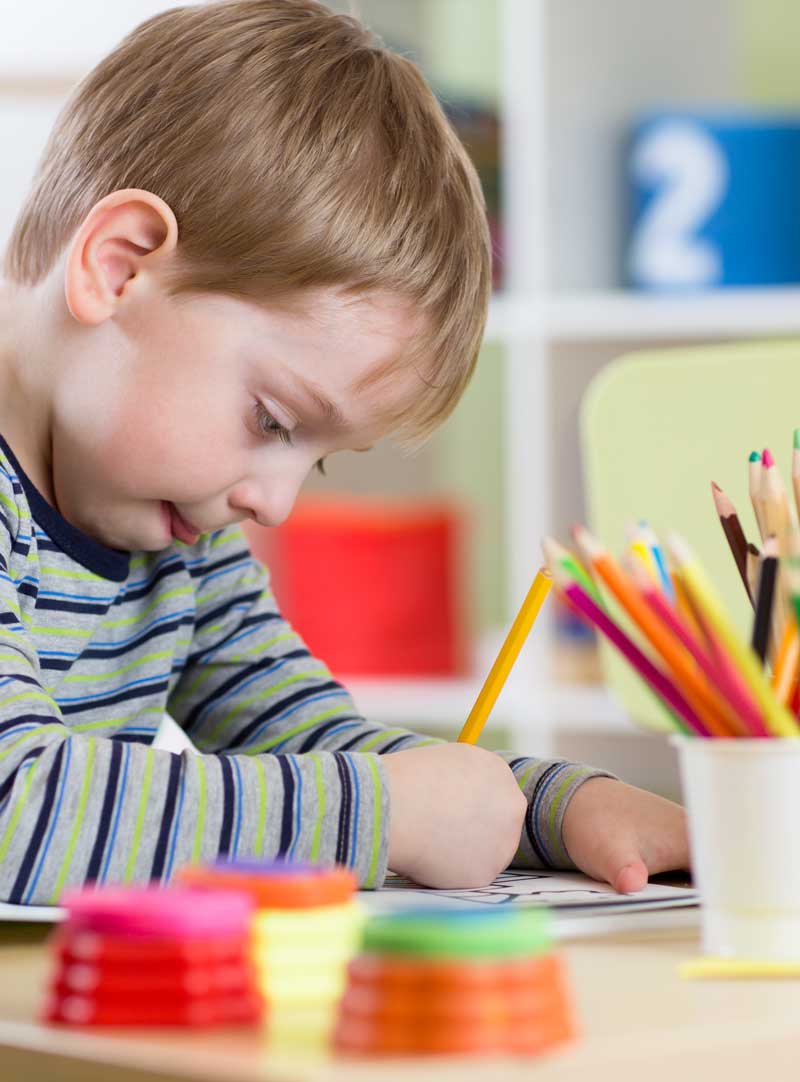 Newsletter
Our very very big "THANK YOU"
Our thanks go out to Wyatt's Nanna and all the Thomas family for the marvellous and fully furnished doll's house they donated to Priorslee Pre-School. All the children will have many,many happy hours of play thanks to your generous donation.
"FREEDOM DAY"
Would all parents/carers please note that, despite the Government's "Freedom Day" plans for 19th July, we will continue our cleaning, anti-bacterial protection and daily whole room fogging regime until WE are satisfied that YOU and YOUR CHILDREN are totally safe!!!
We would also request that you continue to wear face coverings when dropping off/collecting your children
THANK YOU FOR YOUR VALUED SUPPORT
Hopefully a return to warmer weather and happier times
A very big THANK YOU for your support in keeping Priorslee Pre-School a Covid-safe zone all through the year- you have been marvellous!!. You respected and adhered to our one way system, kept your social distance (no matter what the weather), and made sure everyone sanitised their hands before coming through. We are SO PROUD of you and your children. Now we have a variety of new strains of the virus hand washing is VERY important, please don't forget the children's hand washing regime- minimum 20 seconds with soapy hands- front and back, at least every two hours and after each visit to the toilet. Now that movement is becoming freer, don't forget to carry the pocket sized hand sanitiser.
We hope your children enjoyed all the activities and crafts and the egg hunt leading up to the Easter break- and we look forward to welcoming you all back.
During the break we have worked hard to create our Enchanted Garden and Fairy Glen. This is a secret, secure and shaded garden behind the Pre-School, decorated by the children and to be used for nature teachings, forest adventures and story telling to name but a few! We have also prepared and composted the soil beds in the front garden ready for our sensory area, vegetable patch and flower garden- all planted out by the children who will water, feed and nurture the plants until they yield their crop (prepare for some soiled clothes and shoes along with dirty finger nails!!). You can see this area by visiting our GALLERY web page.
As the weather changes we will be using our sun sail to shade the garden area, but the children remain at risk from the damaging rays of the sun. Please refer to our section 8.1A "Sun Cream Letter" in the policies section of this website for the support we request from you in keeping your child safe. A copy of this letter will be given to all parents/guardians shortly.
FEES
As a local charity we deem it our duty not to follow the lead of many childcare providers who are increasing their prices, thus placing an increased burden on the finances of many households, who need childcare to continue to go to work. Our charges remain at £11.00 per session, £2.00 for packed lunch supervision and a £5.00 per month charge for sundries. We accept all Local Authority funded children for both 15 hours and 30 hours.
Dates For Your Diary 2021
We chose to keep our children and their relatives safe during the height of the pandemic. We re-opened safely on Wednesday 2nd September 2020, and have the setting fully Covid safe, using a whole area fogger – 'NILBAC MAX BLAST' to sanitise the whole room after each day, and 'ROCKLAND SURFACE SANITISER'- an 80% alcohol, fast dry sanitiser on all doors, light switches, handles, gates, locks, contact areas, hand wash and toilet areas and play equipment. Both products kill 99.9% of bacteria, and are deemed to be the safest on the market.
We ask that only one parent/guardian brings a child into the setting, to use the one way system we have introduced, queueing at the safe two metre distance markers down the path, until called forward, one at a time, to the entrance, where temperatures of both child and adult will be taken, then leaving your child's coat and bag on their allocated peg in the hallway. If you would then sanitise both yours and your child's hands at the main hall entrance, using the touch-free hand sanitiser pumps provided before leaving your child with a key worker in the main room. Exit is then out of the double back doors and across the soft play area and out of the gate.
Please note that we are unable to take your child from you and give them physical comfort if they are distressed, and, if they cannot be settled so that you can leave them and allow others to enter safely, we will request that you take them back home.
*****************
Our new term starts on Monday 19th April and we have two closure days during this half term. Monday 3rd May is Early Spring Bank Holiday Monday and Thursday 6th May 2021 is Polling Day- as a Community Centre we are the local polling station. Please rest assured that before your children are allowed back in on Friday 7th May the whole area will be cleaned, sanitised and fogged using a whole area fogging spray. We take no chances with anyone's health.
Half term break is from Monday 31st May until Friday 4th June, and we have a P.D. closure day on Monday 7th June 2021, so look forward to welcoming the children back on Tuesday 8th June 2021.
Annual Term Planner Available to download 
*****************
Welcome!
We have had a Spring Term that sees us keeping the spread of Coronavirus under control, and we continue to reap the dividends of being cautious in our area! If you have any questions, concerns or issues please see Sheila, Stacey, Aimee, John or Viv and they will endeavor to answer your questions and find a solution to an issue as swiftly as possible. We are still operating our 'Open Door' policy, so please communicate with the staff on every level.
*****************
Summer Term 2021
The Queen's 95th Birthday- 21st April
St. George's Day- 23rd April
Early Spring Bank Holiday- 3rd May
Polling Day– 6th May
Eid ul Fitr- 13th May
Father's Day- 20th June
American Independence Day- 4th July
OFSTED visit, rated "GOOD"
Our latest Ofsted visit was on Friday 14th July 2017. As a setting, we were absolutely delighted with the outcome of the report which states that the provision is rated"GOOD". The staff and the Voluntary Management Committee (VMC) work extremely hard  to improve and enhance the quality of the service we provide to your children and we strongly believe that this report reflects that.
The full inspection report is available to view on the Ofsted website:
http://www.ofsted.gov.uk/inspection-reports/find-inspection-report/provider/CARE/208249
However, below are the main findings of the visit:
Staff form secure and warm relationships with children and this supports their emotional needs well. Children are very happy, confident and keen to explore.
Staff work effectively as a team and are very good role models for children. Children are well behaved, considerate and learn to respect other people's ideas and views.
Parents are engaged well in children's learning. They know how their child is progressing. They are well supported by staff to promote their child's learning further at home.
Staff regularly observe children as they play, assess their progress and plan interesting and fun activities. This means that all children, including those in receipt of additional funding, enjoy their time at the playgroup and make good progress.
Children benefit from a calm, nurturing, relaxed atmosphere and the sensitive interaction of caring, attentive key persons. This has a positive impact on children's physical and emotional well-being.
*****************
Spring Term Themes for both Adult Led and Child Initiated planning
The theme for the Summer Term is growing vegetables, fruit and flowers, nature and insects.
***************
Breakfast/After School Club
Due to low demand we have discontinued offering the service, but if you need your child to have an earlier start than 8:55 please speak to Sheila.
****************
Facebook
Pre-School now has its own Facebook account which will allow you to see the activities your children have been involved in each week. Please note there are no photos of the children's faces.
****************
Hiring of the Hall
Please note that the Community Centre is normally available for you to hire out for children's parties or any other celebration(maximum capacity of 30), but we have stopped this temporarily due to the transmission of Covid19. Please see Sheila for any other information.
*****************
'Uniform Bundle'
We are offering a special offer for uniform, where you can purchase a 'Uniform Bundle' for just £15.00. This is for a polo shirt and a sweat shirt, both featuring our unique logo. This offer saves almost £5.00 on the usual combined individual prices!!
****************
Dropping off time!!
Just a reminder that if you need to discuss any confidential information/concerns regarding your child's development with a member of staff, all parents and carers are free to chat to Sheila, Aimee or Stacey in the little room ( maintaining social distance). As things have changed so much during the pandemic, please bear with us, as we are doing the best we can to keep everyone safe. 
Thank you for your support.
************************
Birth certificate reminder
Can any parents who have not done so already, please supply Pre-School with a copy of their child's birth certificate as this is required  for claiming funding from the local authority.
Thank you.
***********************
Fees reminder
We would like to remind you that all fees should be paid by the 1st of each month or the date indicated on your invoice.
Many thanks.
**********************
Health And Safety

Car Parking
Could you please park on the Doctors/Dentist car park (the car park outside the Community Centre is for staff only) when dropping off and collecting your children. Could you please then walk down to Pre- School using the footpath provided, thus avoiding any accidents that could occur by walking across the car park.
Medication Policy
We would like to advise all parents that Pre-School staff are only permitted to administer medication if we have written consent on the day or, if your child becomes ill at Pre-School, then we need verbal consent over the telephone before we administer.
Additionally, can all parents make sure that any prescribed medication required is placed in it's own box ( in a lunchbox or similar is fine) with your child's name on it, then given to a member of staff  along with a completed 'Medication Form'.
***********************
Appropriate Clothing
Could you please make sure that your child comes with the appropriate clothing and footwear. If bringing them in wellingtons, can you please ensure you bring shoes or trainers for them to change into for indoor sessions.
Thank you!
**********************
Key Person
The name of your child's key person is on the notice board in the hallway. We operate an 'Open Door' policy, where you can make an appointment with you child's key person to discuss any concerns that you may have with their progress and development at any time to suit.
************************
Named Items
Could parents please make sure that ALL items such as coats, hats, bags and lunch boxes have your child's name on them.
Thank you.
********************
Toys
Could children please leave their toys at home and not bring them into Pre-School, as they can easily be mislaid amongst our toys and this often results in an upset child? We are not allowed to have any soft furnishings or soft toys in the setting, due to virus transmission, so please bear this in mind.  Also necklaces can be dangerous if pulled by another child, so could these and bracelets also be left at home.
Thank you.
**********************
Spare Clothes
If you have any unwanted clothes that your child has outgrown, we would be very grateful to receive any donations to cater for those "little accidents".
*********************
Illness
When your child has been sick could you please not send them to Pre-School for at least 48 hours, until completely recovered.
Thank you.
********************
Extra Sessions
If you require any extra sessions at any time,  please speak to a member of staff.
Many Thanks.
***********************