Download our Prospectus
Pre-School Staff
Our Pre-School staff are a caring and close knit team who between them have many years experience of working with young children. All staff are qualified to at least NVQ Level 2, most are Level 3. They have been assessed by Ofsted (rated GOOD, July 2017) and have passed enhanced checks with the Criminal Records Bureau. ALL staff are Paediatric First Aid trained. Whilst at Pre-School each child is assigned a Key Person, who will take a special interest in the child, helping them to settle in and make friends, assessing their progress, discussing this with parents, ensuring that the activities on offer are tailored to the child's particular needs through weekly adult led planning. Staff meet regularly to plan future activities, and share information and views about recent ones.
Meet the team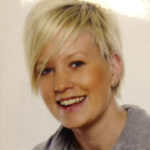 Jodie Rhodes
Manager NVQ level 3, designated lead for safeguarding, first aid.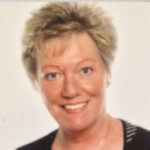 Sheila Barker
Manager NVQ level 3, first aid, child protection.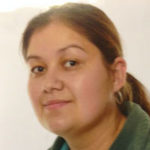 Stacey Enever
Key Person NVQ level 2, first aid, SEND, child protection, Designated Safeguarding Lead.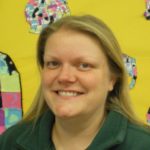 Aimee Constantine
Key Person BSc(Hons.) Teaching with Special Needs. Behaviour Management, Child Protection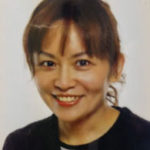 Vivien Wang
Assistant House keeping, first aid, child protection
We have a Voluntary Management Committee comprising of:
John Barker: Chairperson  Jane Thursfield : Treasurer  Amiee Constantine: Secretary
Leigh Barber, Martyn Guest and Stacey Enever:  Committee Members
Opening Times
Priorslee Pre-School is open during term time at the following times: Monday to Friday:- Morning session 8.55am to 11.55am.                                      Afternoon session 12.15pm to 3.15pm
Lunch Club
Lunch club runs from 11.45am – 12.15pm and the children bring a packed lunch from home. All the children wash their hands and choose where they want to sit at the table. Lunchtime is an important time at Pre-School as the children get to sit down at the table and eat their lunch together. The children thoroughly enjoy this part of the day as they like to talk about what they are eating and compare food with each other. Staying at Pre-School for lunch also helps to prepare children for the move up to school. Lunch Club can be added to a morning or afternoon session for an additional fee of £2.00 per day.
Fees
All children are entitled to 15 funded hours from the start of the term after their third birthday. Each of our sessions last for 3 hours and the 15 hours can be used across both morning and afternoon sessions, subject to availability. Your child is welcome to attend the Pre-School for more than 15 hours per week and extra sessions are charged at £11.00 per session. The hourly charge for children under 3 years old is £11.00 per session. We also offer 'Talking Twos' funding for 2 year old children whose parents fall into the appropriate category and are able to claim it. Payment is made on a monthly basis, payable by 1st of the month and invoiced. An additional£5.00 a month is charged for the refreshments and materials provided for the children. Any money left at the end of the term goes towards a party or a trip. Please note that we have a very quick turnaround time between our morning and afternoon sessions. Pre-School staff understand that there may occasionally be a real one-off emergency when parents or carers cannot get to Pre-School for the correct collection time. In these circumstances we ask for the parent or carer to telephone the Pre-School as soon as possible to let us know. If children are regularly collected late from Pre-School this may cause problems with staffing and adult-child ratios; therefore a late collection fee will be charged of £1 for every 5 minutes of late collection.
30 Hours Funding
As from September 2017 most families will be entitled to 30 hours of free childcare. To take advantage of this parents need to apply online, and will be given a unique 11 digit code. Pre-School need this code the term before you require the funding to start i.e for April funding we must have the code in February.